Since the outbreak of Covid-19, governments across the world have requested social distancing to stop the spread of the virus. Although Alberta is back on track, it is still a necessity to maintain social distancing to prevent any future harm. Due to this new norm of social distancing, companies are forced to shift parts of their business online.
You can leverage various apps in this social distancing era to streamline your business.
Apps That Are Necessary for Your Business Post Lockdown
There are several apps that you need to kickstart your business with its full potential post lockdown.
Booking Management Apps
People would not have been able to leverage many essential and luxury services due to lockdown. For instance, there was no option to go out for dining during the lockdown. Hence post lockdown, there are chances that many people rush into a store to avail those essential services. But as a business owner, it is your responsibility to maintain social distancing at your store for safety. It might sound difficult, but with a booking management app, you can easily manage foot traffic at your office or store.
Customers can request an appointment for your services through a booking management app. You can then provide them with an appointment time. You can also integrate your calendar with the booking management app to automate the process of sending responses with the appointment time and date. For instance, a barbershop owner can have a booking management app through which customers can get an appointment for haircuts. This will help the barbershop owner to easily maintain social distancing at the shop, along with providing convenient service.
Payment Apps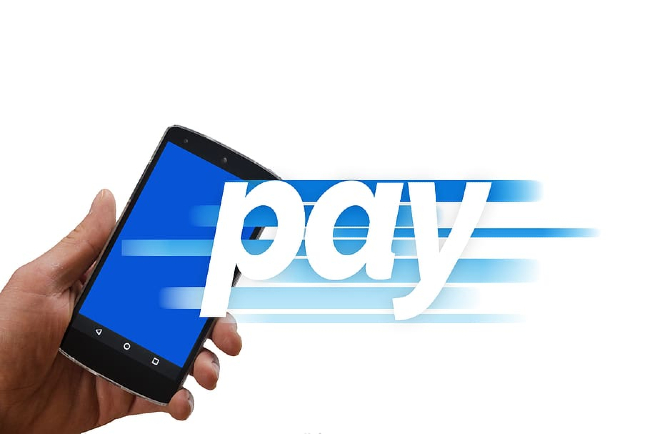 Payment apps were already critical for any online business. But now, due to Covid-19, they have become equally necessary and important for any business, be it online or offline. For online businesses, as we all know, payment apps are required to accept cashless payments from customers for the services they are using. For offline businesses as well, it has now become convenient for accepting cashless payments. Covid-19 spreads due to human contact, and hence during this social distancing norm accepting cashless payments can help avoid the spread of the virus.
Payment apps will eliminate the need to touch cash for accepting payments. Businesses can provide various payment options to their customers with payment apps. For instance, they can have a QR code that can be scanned by customers to initiate payment.
Delivery Apps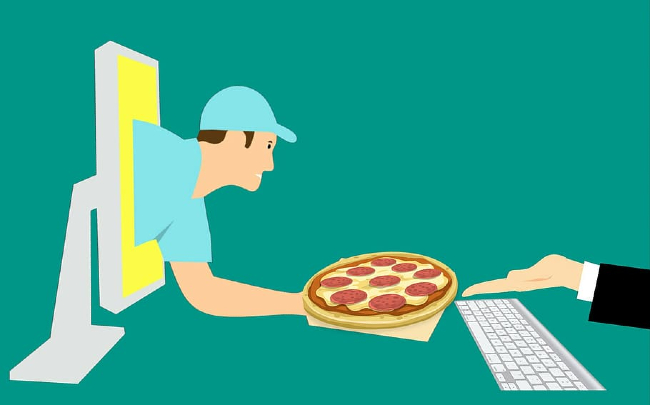 Online ordering is also becoming the new norm, along with social distancing. Ever since the outbreak of Covid-19, people have preferred ordering essentials online for their safety concerns. Delivery apps enable customers to order anything they want and get it delivered at their doorsteps.
If you are selling any physical product, then having a delivery app is essential for you. Without a delivery app, you are at risk of being left behind by your competitors.
Delivery apps can also increase interactions with your customers. They can allow customers to track their orders with a live order-tracking feature. For instance, Digital Fractal's GIS mapping mobile apps can help track the live location of deliveries. This will put your customers in complete control over their orders, which will increase engagement with your business.
Communication Apps
Communication apps are essential when people are embracing social distancing. Covid-19 has forced many businesses to shift towards remote working. And it is advisable to maintain social distancing even after the lockdown. Hence, businesses that can operate remotely will not force their employees to be physically present at offices. Communication apps allow seamless collaboration between remote workforce. Communication apps have features that can streamline every way of communication, be it via emails, text messages, audio calls, or video conferencing. Just like Digital Fractal's communication apps that allow seamless collaboration over a single platform. They also allow real-time status updates so that every individual in your team is aware of the current status of any project.
Businesses can also use communication apps to collaborate with their customers to convey important information. For instance, an e-commerce company would want to convey how they are taking delivery precautions for avoiding any possibilities of Covid-19 spread. Organizations can also spread awareness about post lockdown situations to keep their customers informed. This will increase customer engagement with your brand.
Finance Management Apps
Every individual around the globe has been financially impacted by Covid-19. Hence, most of the population would want to find ways and advice on how they can manage their savings. With finance management apps, you can provide your customers with information and advice that can help them effectively manage their finance post lockdown.
You can also provide consultancy services to your customers through a remotely accessible platform through your mobile apps. This will help your customers to be prepared for any such future contingencies. Also, you can provide them with finance management tools through your app for enhanced finance management.
All the apps mentioned earlier are necessary for your business. But having multiple apps can increase cost and impact overall revenue. Plus, it is essential to have a long term app maintenance contract. A long term maintenance contract includes security updates, user interface changes, customized services, and performance upgrades. Having long term contracts for multiple apps can cost you a fortune. But you don't have to worry about that, as Digital Fractal can merge the features of all the earlier mentioned apps into one.
Digital Fractal is a software and application development company that can help you build your dream app. Whether you want individual apps or merge the features of multiple apps into one, Digital Fractal can easily fulfill your demands. Here at Digital Fractal, we also provide consultation services to help you evaluate your app development project better. Whatever features you need, say us, and we will get it embedded into your application.