The number of mobile users is very high in today's age and is increasing rapidly. Mobile phones are becoming the preferred choice of individuals for seeking information and availing business services. The market share for mobile devices has surpassed the desktop market share, accounting for over 50%. Thus, the mobile platform becomes a great medium for businesses to find and onboard customers. At the same time, as a business owner, you might be faced with a dilemma of whether to have a mobile app when you already have a mobile-friendly website to connect with your current and would-be customers. In this blog, we have listed why you should consider a mobile app over a mobile website for your business.
You should choose a mobile app over a mobile website because it…
1) Allows Greater Personalization
Mobile apps can let users set up their preferences at the time of the installation of the app. They can provide their basic data that can help businesses provide tailored services. Even basic information such as gender and age can help businesses provide a greater personalization level to the customer.
Also, businesses can track app usage of the customer. This helps better understand user behaviour. Businesses can, therefore, offer custom recommendations that have a higher chance of conversion and sales. The recommendations can be sent out in the form of push notifications in a manner to grab the customer's attention.
2) Has the Ability to Work Offline
While most apps today might require internet connectivity to function fully, certain features of an app that can work offline. Users can access certain basic content of the app even without internet availability. This is helpful in cases where the customer has no internet connection but still wants to access and engage with your business.
The offline feature is highly beneficial as it helps attract customers to your business, independent of internet availability. For example, Google Maps allows users to save maps offline and store certain map information locally on the device. The data can be accessed by the user without an internet connection and allows them to get information related to the user's location and nearby places.
3) Can Work Faster than Websites
A well-designed and optimized mobile app can work significantly faster than mobile websites. Mobile apps store data locally, and this helps in accessing the data faster.
On the other hand, websites need to access data from a server and thus work slower than a mobile app. Similarly, as mentioned above, with mobile apps, users can access on-device saved data in offline mode. In contrast, websites are dependent on an internet connection, which is too fast and stable to function effectively.
4) Helps Create a New Brand Experience
Mobile websites, in a basic sense, are a miniature, lite version of desktop websites. They port almost all of the features, designs, and user experience from the desktop site. Thus, your brand image and experience for the user on a desktop and mobile website are largely the same. With mobile apps, businesses can create a new marketing and branding strategy, independent of the one used for websites. 
5) Gives Greater Freedom at the Development Stage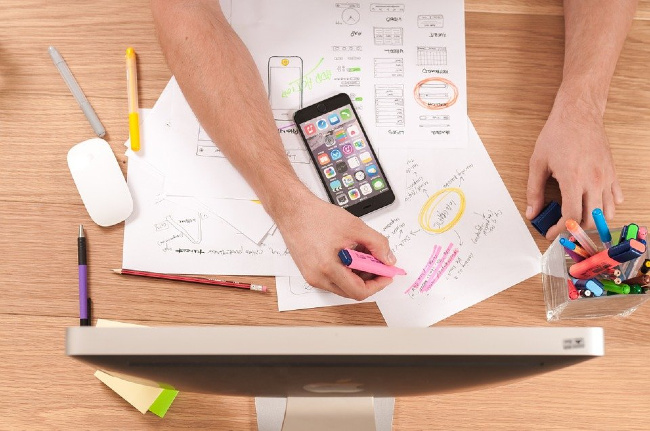 Mobile apps don't have restrictions such as those faced by developers in website development. Developing mobile apps, in general, prove highly beneficial for businesses as well as developers. They are easier to build than websites. Developers don't need to stick to predefined elements such as buttons and an address bar that are mandatory for web browsers. Developers and businesses can take advantage of gestures commonly present in mobile devices to develop engaging and enriching mobile apps.
6) Leverages Mobile Hardware Features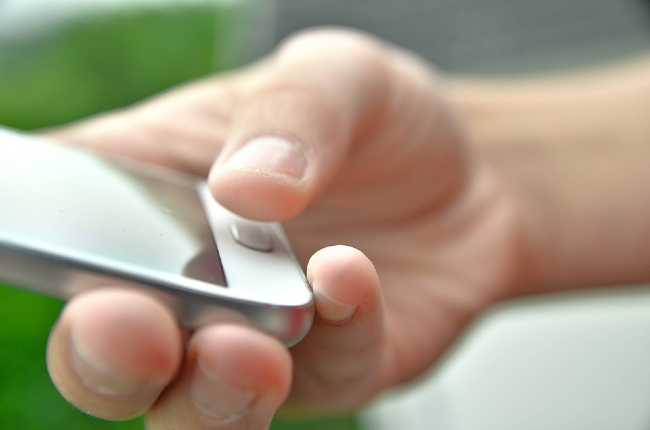 Apps are designed to take advantage of unique hardware features. They can leverage the mobile's camera, GPS, biometric authentication, and AR capabilities, to name a few. They can help reduce the user's efforts in carrying out a task while also providing an engaging and interactive experience. For example, users can easily upload their photos with the help of the device's camera within an app. Similarly, if an app has access to the device's location, it can be used to send location-based push notifications. In comparison, mobile websites need to rely on standard features, and the experience isn't that great.
7) Provides More Engaging and Interactive User Experience
As mentioned above, apps can leverage mobile hardware to provide unique user experiences. This, coupled with the app user interface, can provide an engaging and interactive user experience. Businesses can send customized user notifications that can help attract the user to the app. This can be done by tracking the user history on the app to get a better understanding of user preferences.
Similarly, businesses can have in-app quizzes and games to increase user engagement and have users spend more time on the app. This can increase the chances of a business transaction. Similarly, businesses can develop customized content for the user that can result in maximum user engagement and highly interactive user experience.
8) Has Much More User Spend-time Than Mobile Websites
It is no secret that People use mobile apps more than mobile web browsers. And this is proven according to research that showed that mobile users spent around 90% of their time in mobile apps. Thus, considering the mammoth share of mobile apps in user engagement, businesses should focus on apps instead of a website when it comes to mobile devices. After considering the pros and cons of each, businesses can build their apps for either or both of the major mobile operating systems, Android and iOS.
It is evident that mobile apps provide substantial benefits over mobile websites that can help catapult your business growth. However, to have a successful mobile app, you will need to team up with a reputed and experienced mobile app development team. We, at Digital Fractal, specialize in mobile app development. We can provide end-to-end support in the app development process. To know more and to get started on your mobile app development journey, you can get in touch with us here.