Lockdown restrictions are slowly being eased in many parts of the country, including Alberta. This means businesses are slowly but surely getting back on their feet. Most businesses are expected to resume operations by the end of June. And once the lockdown is over, services like salons, dentists, mechanics, technicians, and restaurants will see a surge in customers. SInce customers haven't been able to avail of these services during the lockdown period,  people are expected to flood these places once the restrictions are lifted. 
To efficiently manage the influx of customers, you'll need a booking management app that can help you seamlessly manage and schedule customer appointments. It can also help you get rid of the hassles and inefficiencies encountered in the traditional booking process. Here are a few things your booking management app can do for you to help you kickstart post lockdown:
Offer Convenience to Your Customers
In the traditional process, customers contact you on your workplace telephone only during official work hours. They then have to coordinate with you or your team, which involves a lot of time, to get an appointment scheduled. And, if customers need to make any changes in the appointment, they can't do so outside official hours. Or even if they can, the now open appointment isn't visible to other customers. Simply put, the traditional booking process is inefficient and non-transparent.
With a booking management app, every customer has full visibility and convenience in the booking process. With an easy-to-use user interface, irrespective of the mobile operating system, they can see your availability, the services you offer, and the cost of each service with ease. And booking an appointment is just within a few taps and clicks. The customers can choose a time slot, the service required, and book an appointment easily. They can do this at their own convenience at any time of the day. Thus, the time restrictions for booking an appointment are completely eliminated.
Similarly, if the customer cancels their appointment, other customers can see the availability of the same and book their appointment accordingly. Thus, from a business perspective, you won't be missing out on customers due to cancellations or rescheduling. Providing convenience to your customers can help elevate their experience and also draw new customers through word-of-mouth marketing.
Plan Your Resources and Time Effectively
You have a complete overview of the upcoming appointments in a single place with a booking management app. This includes the number of appointments, the time of the appointments, and the services booked by the customers. Thus, you can effectively plan your time and resources effectively in advance to enhance the customer experience. 
For instance, if you are a dentist, and have a patient's appointment for a root canal treatment lined up, you can have the equipment sterilized in advance or make other arrangements necessary for the procedure. Thus, when the customer walks in, they won't have to wait and you can get started with the procedure quickly. 
Similarly, other professionals such as barbers, mechanics, and restaurant owners can have arrangements made well in advance with the help of a booking management app. This is essential as individuals can quickly finish up with the procedure, limiting their time spent at public places, ensuring safety and health precautions in times of the COVID pandemic.
Reduce Mismanagement and Errors
Manual booking management processes are laden with errors. If you don't have the resources to manage your bookings, it can often lead to errors such as appointment overbooking or overlapping. Even if you do have the dedicated resources, manual data entry work is anyhow prone to errors. You might encounter the same issues as discussed prior.
However, with a booking management app, you can seamlessly manage your appointments as it frees you of all the hassles and errors faced in the manual process. You can easily define your appointment availability with an in-calendar feature. Customers can easily check for the time slots available and book their appointments accordingly. Once an appointment is booked, the slot gets full and can't be booked by other customers. Similarly, customers cannot book an appointment outside the defined time period. Thus, all your appointment data and schedule can easily be managed, error-free, with a booking management app. This is highly recommended for professionals such as doctors and barbers, even in the post lockdown phase, as you would want to attend a limited number of customers and ensure no overcrowding to minimize the risk of the spread of the coronavirus.
Gain Valuable Insights into Business
With detailed analytics, you can gain smart insights about your business. The booking management app can provide you with valuable metrics such as the number of customers that used your app, the number of customers that could successfully book an appointment, the appointment schedule time preferred by most customers, and the type of services that customers were most likely to avail. All these metrics can be presented in a simplified manner with the help of charts, graphs, and tables. With the help of this information, you can better plan your time and resources to maximize your financial gains. 
For instance, if your potential customers are most likely looking for an appointment on Sundays, you can tweak your schedule to work an hour or two extra to accommodate the extra customers, ensuring that they don't go elsewhere. Insights can help professionals get back on track quickly by enabling them to make better-informed business decisions, especially after the slump in business opportunities during the lockdown period.
Additionally, with the ability to keep track of each reservation and all associated information, such as the customer details, you can have a better understanding of your customers. You can then provide customers with customized services based on their historical data and provide better recommendations for future services. You can even have a customer loyalty program for your regular customers and provide them with extra discounts or other incentives to have them coming back to you. Thus, you can overall improve your services, leading to improved customer experience and, in turn, increase your revenue through insights.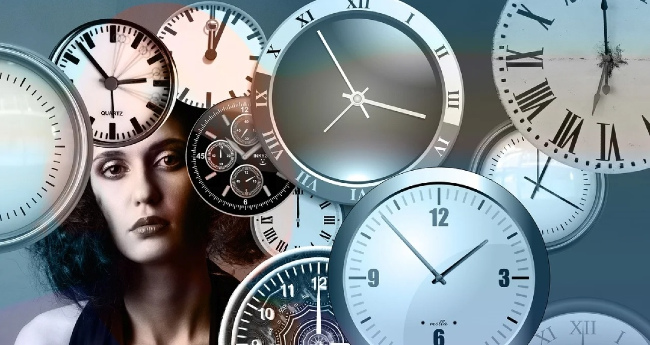 The world is now digital. A booking management app will help simplify your booking process and usher in a new booking trend post lockdown. It can also help in increasing your online presence and draw more customers by developing the app for Android or iOS devices, in addition to a desktop app. Thus, in addition to simplifying booking management, it can also provide new and increased revenue opportunities. If now you've decided to build a new custom app for booking management, why stop at basic features and functionalities? A booking management app can help you achieve much more, with the addition of extra features, such as in-app messaging and online payment. In the next blog, we'll have a look at such additional features that you can include in your booking management app to further benefit from it.