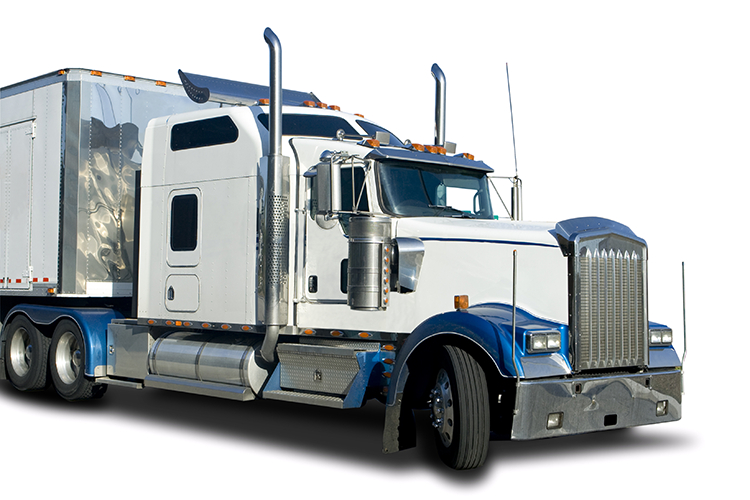 TMS Trucking

App Development
Building Truck Management System (TMS) Trucking Apps, Edmonton, Canada
There are a myriad of trucking apps available to help professionals with trip planning, traffic avoidance, weight management and inspections.  Do you have the next great transportation app idea?  We want to hear! Digital Fractal can develop a customized solution, regardless of whether you're looking to develop apps for LTL trucking solutions, 3L transport apps, apps to manage operations with coil tubing, flushby, pipeline and well servicing, pressure trucks, combination trucks, tank cleaning trucks or vacuum trucks.
Case Study: Digital Fractal TMS
Digital Fractal TMS is a web-based data management platform for trucking companies with an iOS phone/tablet software and can be used by on-field and office employees to manage all forms of trucking management tasks and operations. The application encompasses and provides solutions for all facets of a trucking business, based on analytical inputs from extensive, long-term industry research and feedback.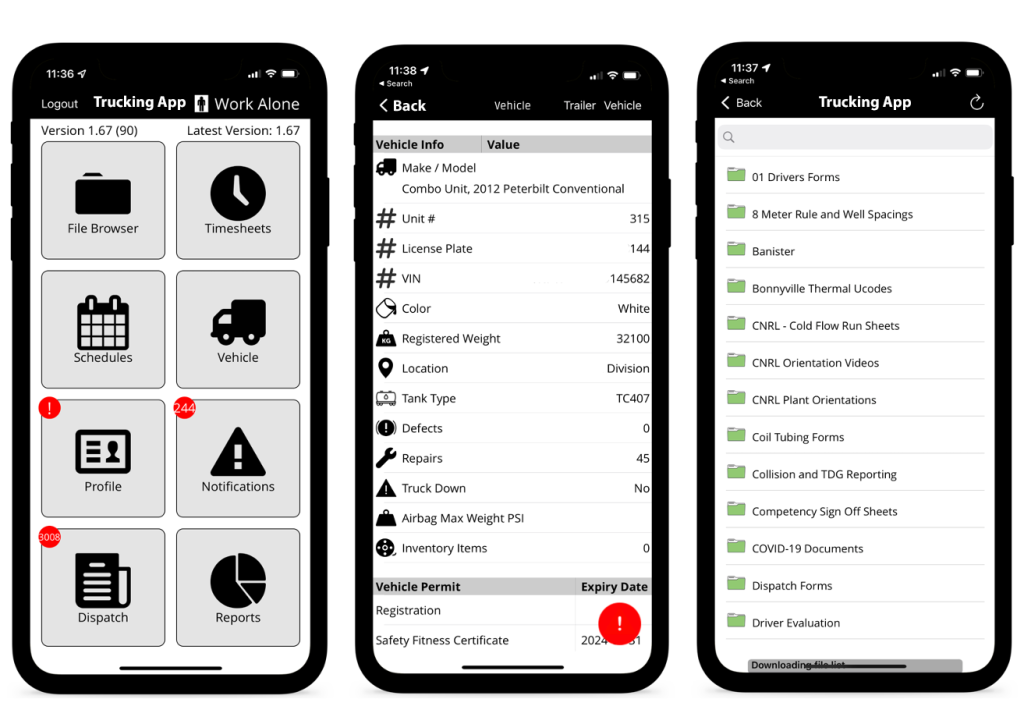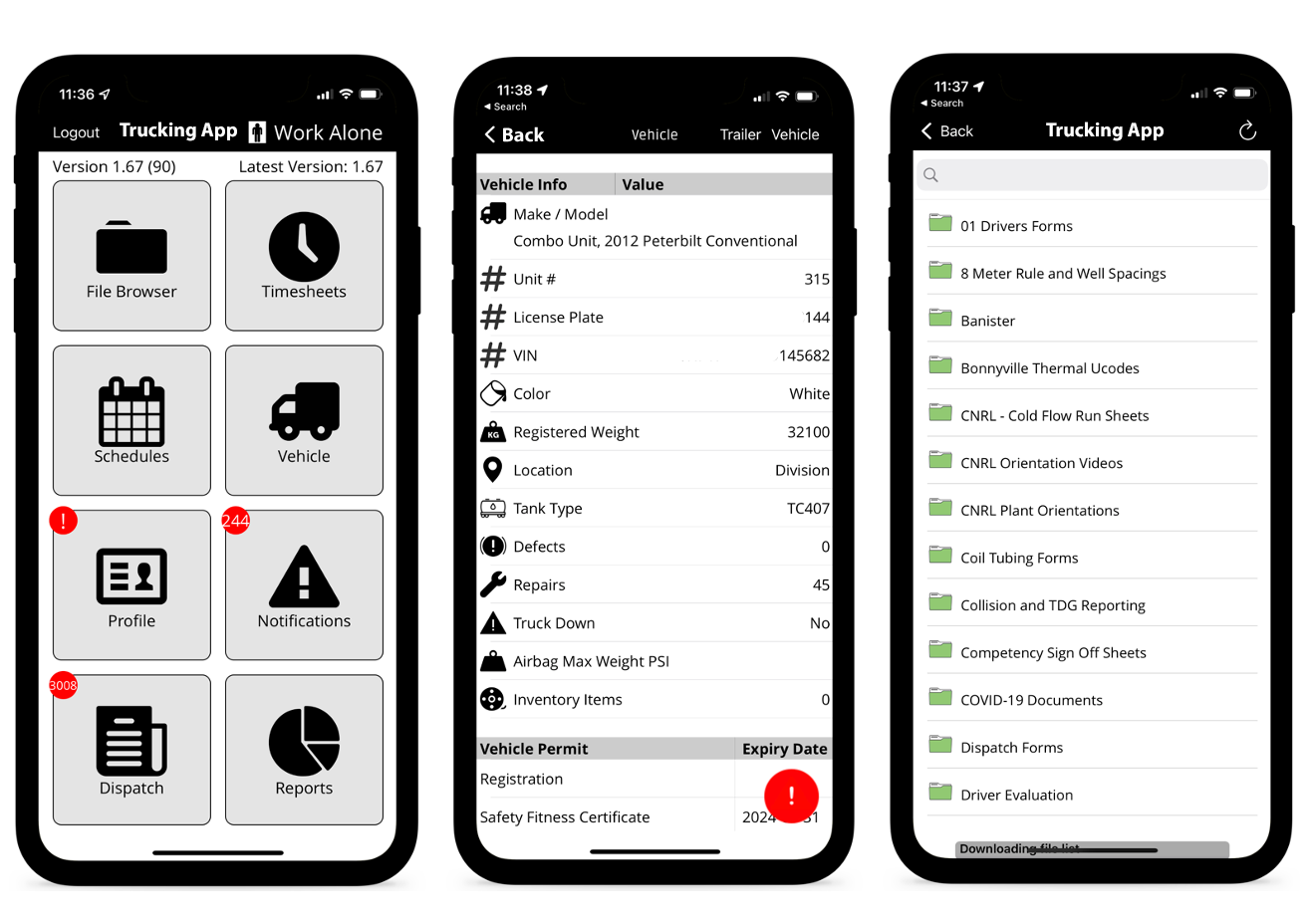 Standard Features in our Transport App in Edmonton Include:
Consolidate all documentations

Access all permits/licenses in one centralized place

Dispatch jobs and track progress in real-time

Capture timesheet information live from the field

Provide a work alone or journey management module
Ensure all documentation is valid and up to data

Communicate with your staff on a unified system

Manage vehicle information, track fuel card usage

Receive detailed reports for management 

Track profitability and accountability using KPIs
Transportation Management System (TMS) software is designed to help transport companies manage their operations effectively, from planning and dispatch to delivery and payment. TMS trucking apps offer a range of benefits to transport companies based in Edmonton or anywhere in Canada, helping them streamline their operations and stay ahead of the competition.
Benefits of TMS Transport Apps
Enjoy low operation cost, fewer errors and quick scheduling with TMS transport apps.
Improved Visibility and Control: Real-time tracking and updates provide transport companies with greater visibility and control over their operations. This helps companies make better decisions and respond quickly to any issues that may arise during transportation.
Automated Processes: TMS trucking apps automate many of the manual processes involved in transport operations, such as document management, invoicing, and payment processing. This saves time and resources.
Customizable: The apps are customizable to meet the unique needs of small transport companies and large fleet operators. This helps companies streamline their operations, saving time and increasing efficiency.
Increased Efficiency: They provide a centralized platform for all transport operations, making it easier for companies to manage their operations and improve their efficiency.
Competitive Advantage: Investing in a TMS trucking software provides companies with a competitive advantage by staying ahead of the industry with cutting-edge technology. This helps companies stay ahead of the competition and grow their business.
Frequently Asked Questions
For a demo or a consultation please