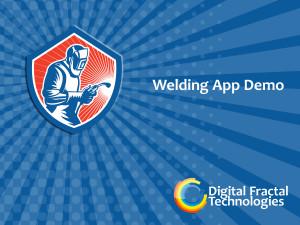 Does your organization need to keep track of data for its welding procedures? Quality control and compliance purposes? Do you need to use the app in remote areas with no data connection? Would you need to print professional reports in the field?
Perform error checking based on welding parameters and captured data
Welding parameter capture in the field, using a simple to use interface
Automatic calculation of heat input and distance traveled
Generation of custom PDF reports on the device
Synchronization of accumulated reports on a report management system
Complete and secure web based content management system (review and edit uploaded data, review and regenerate submitted reports, give access to users, revoke user access)
Other custom requests such as backup and integration with other systems
App, Software & Web Applications
In our experience, we have seen everything from ASP.Net to Xamarin Currently we prefer working with Ruby on Rails, PHP, Python or .NET, depending on the nature of the project.