Marketplace App Development
Two-way marketplace apps require either a buyer and seller role, or a client and service provider. Within these applications you typically find a marketplace where services are listed, and other parties interact with one another through email or chat. Some apps are location based to allow a user to switch regions. Some apps take payments directly through the app or offline. Ratings and reputation is usually an important way to allow a service provider to be selected for a job.
A typical app involves a place for both the service provider and consumer on iOS and Android. Sometimes a web based application is also required. Below are some examples of apps we have created for marketplace use cases.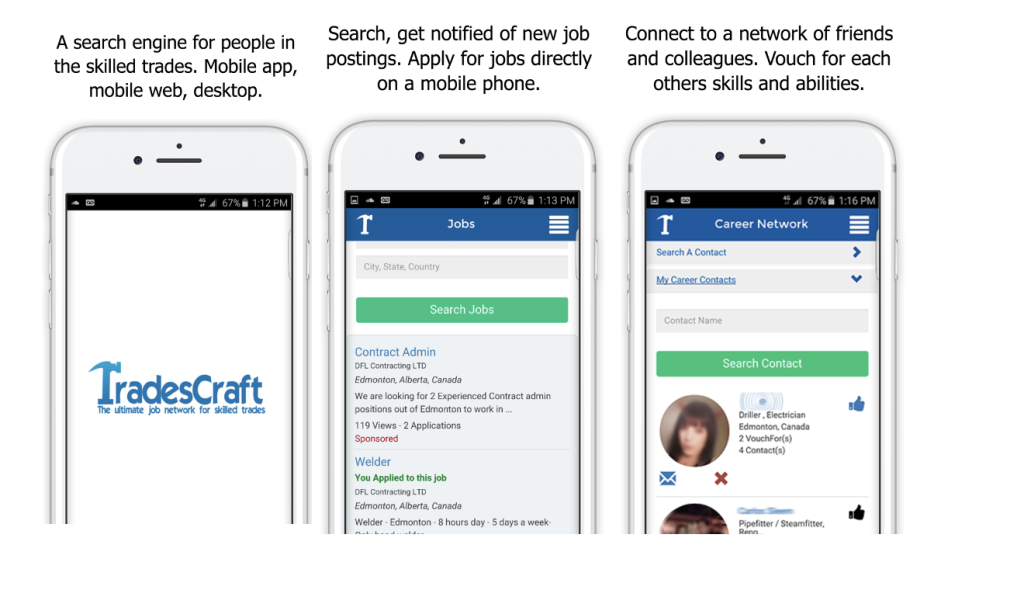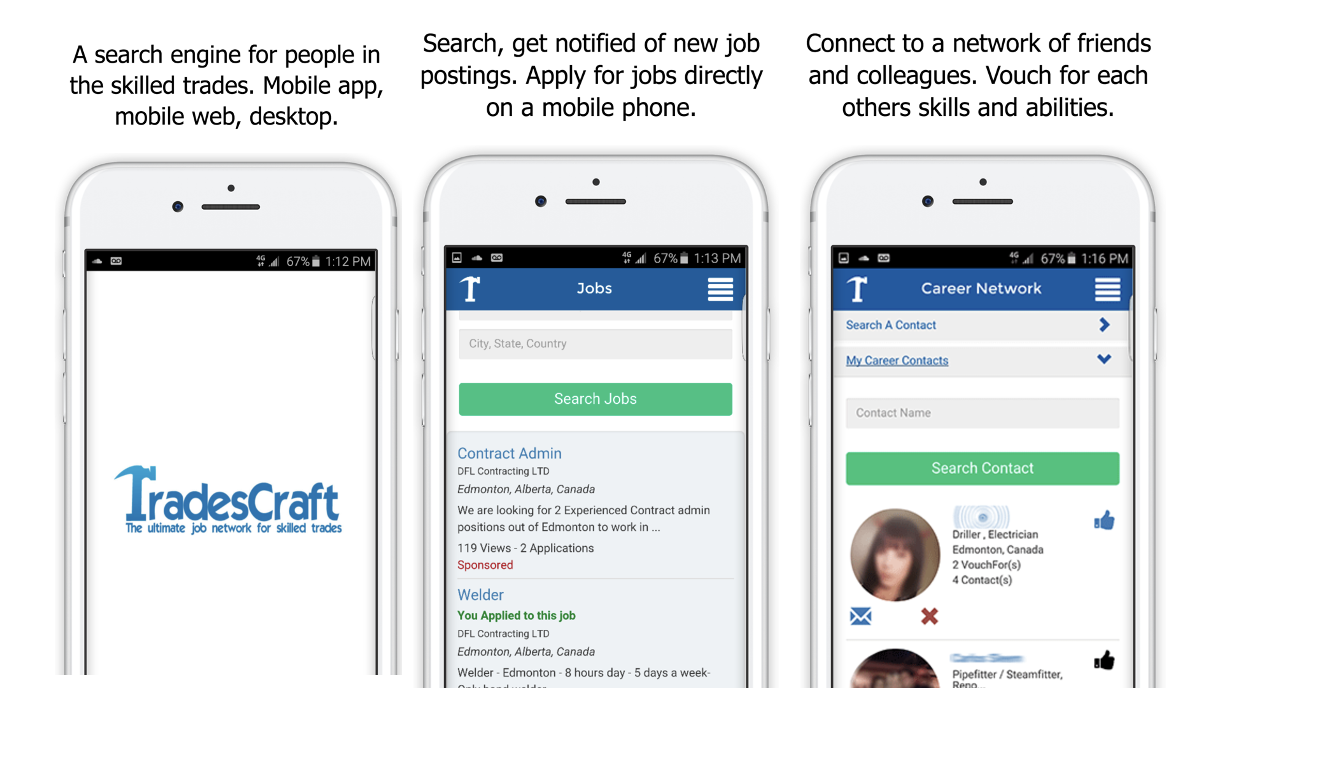 TradesCraft is a job board for skilled trades people.  A desktop interface, mobile web and mobile app interfaces for job seekers, employers and admins. If you are looking to release a custom job board or application tracking system, take a look at some of the features below, or give us a call to further discuss.
Search for jobs in different cities

Specify skill-sets from a master list of trades

Receive push notifications for available jobs

Specify if you are currently looking for work 

Specify work preferences

Manage certifications and degree details

Manage resumes and upload detailed experience
Post jobs, receive resumes or browse applicants

Receive weekly reports on new candidates

Optional redirect to 3rd party websites 

Optional mobile app companion mobile app

Make payments for each post

Dashboards and other KPIs

Super-admin user role to manage all aspects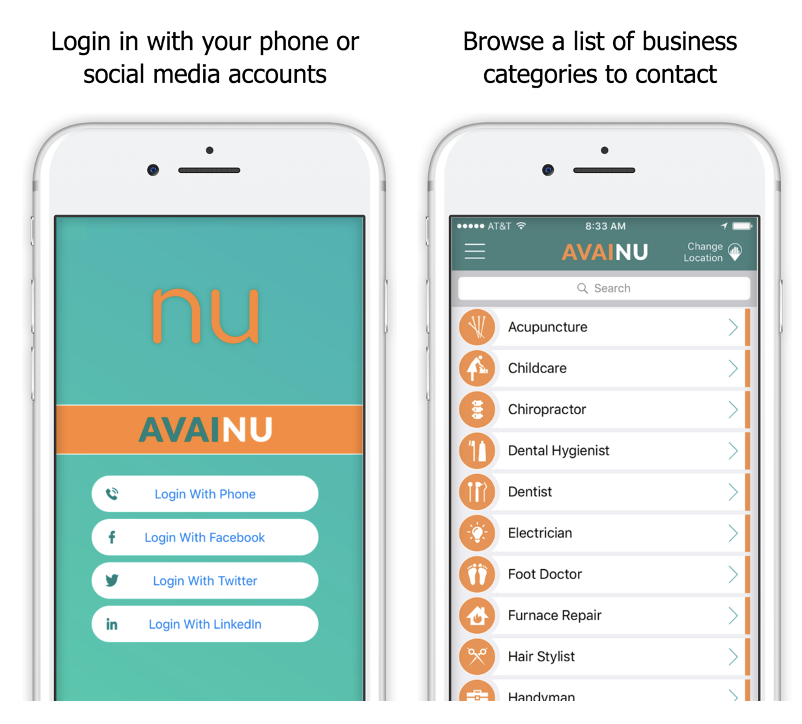 Case Study:
ServiceByStudent
ServiceByStudent is another example of a marketplace app we developed. This app allows a person to search for service providers in different cities. Contact service providers, pay for services, leave reviews. If you have an idea for a two-way marketplace contact us for a free consultation.
Business category management

Chat and communications

Credit card payment for services

Business profile management

User management

Appointment management

Contractor payment through ACH and Stripe

Other customized requirements
A business can receive notifications about a pending request for service and is able to accept or reject the appointment. Avinu is best used for making appointments in the immediate future. Businesses can set their availability for the day and indicate when they have an opening to take in more business.
Mobile Apps, Software & Web Applications
For over 20 years we have been developing digital solutions for various industries using the latest mobile app development stacks, in addition to various web applications technologies. We create systems from the ground up, merging your current infrastructure into modern custom command centres.